Hi
Hoping that someone may have a better idea than I do when it comes to wiring.
Trying to install an FIA kill switch with the instructions that came with it. Which is as follows: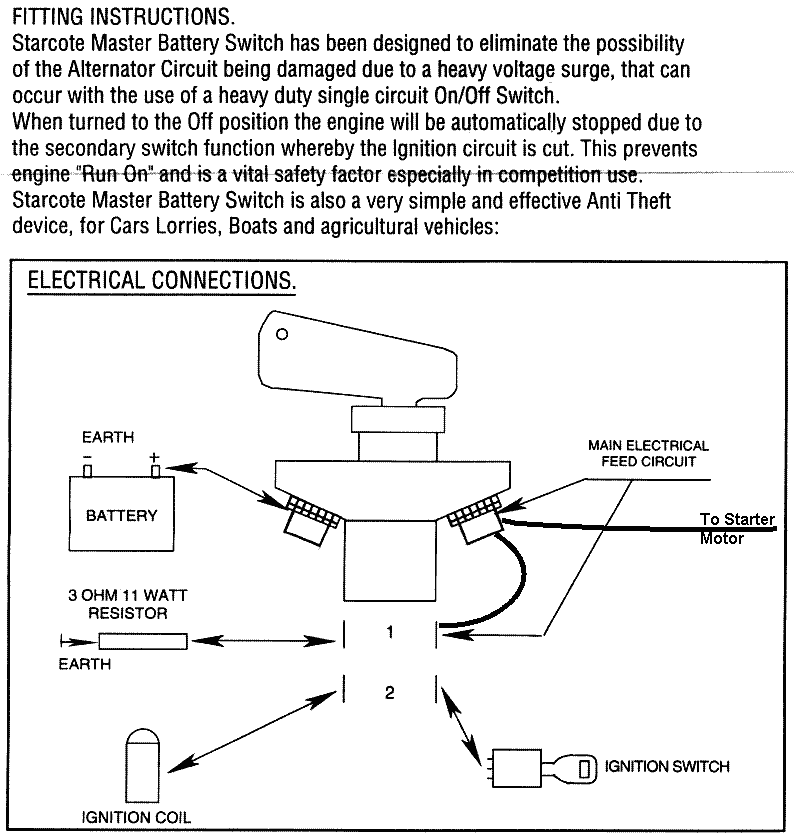 The truck that it's being installed into has been megasquirted by Mr Hybrid.
Thing is when I wired it up, it wouldn't kill the engine when the switch was turned.
I wired it up as the diagram described, the two things that I wasn't sure about was the wire to use from the ignition switch, and the Ignition Coil. I used the switch ignition live from the main relay for the mega squirt, and the coil pack/fuel pump/lambda wire from the fuel pump relay.
The only thing I can think of is that the main ignition wire should be cut, and the two remaining wires are to be connected to both terminals of number 2. This would make sense to me as it would cut the power from the ignition going to the main relay. Is this the case?
Any help would be appriciated. And I appologise for any obvious shoolboy error's I may have made.
Cheers
Eeyore