So with all this rain i thought it would be a good time to look for the water leak that seems to be puddling in the passenger footwell.
i removed the lower part of the dash where the wiper motor is to find this..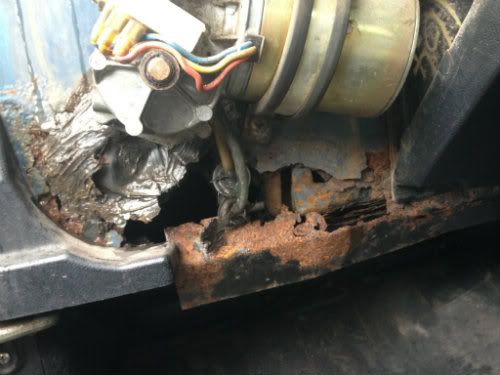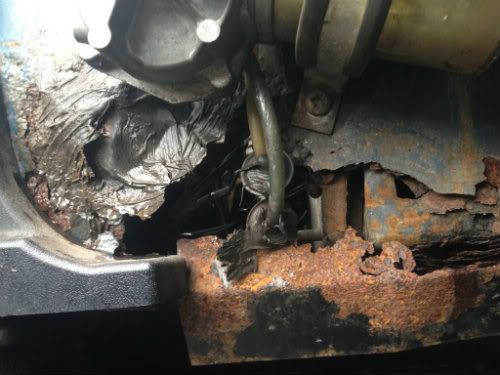 Wish i hadn't now!
You can see it goes through to under the bonnet.. also looks like the previous owner has tried to repair it
Whats the best way of repairing this? Im i best getting a welder out to patch this?
Thanks